Wyoming County 2022 Election Results. Wyoming County is still Republican country!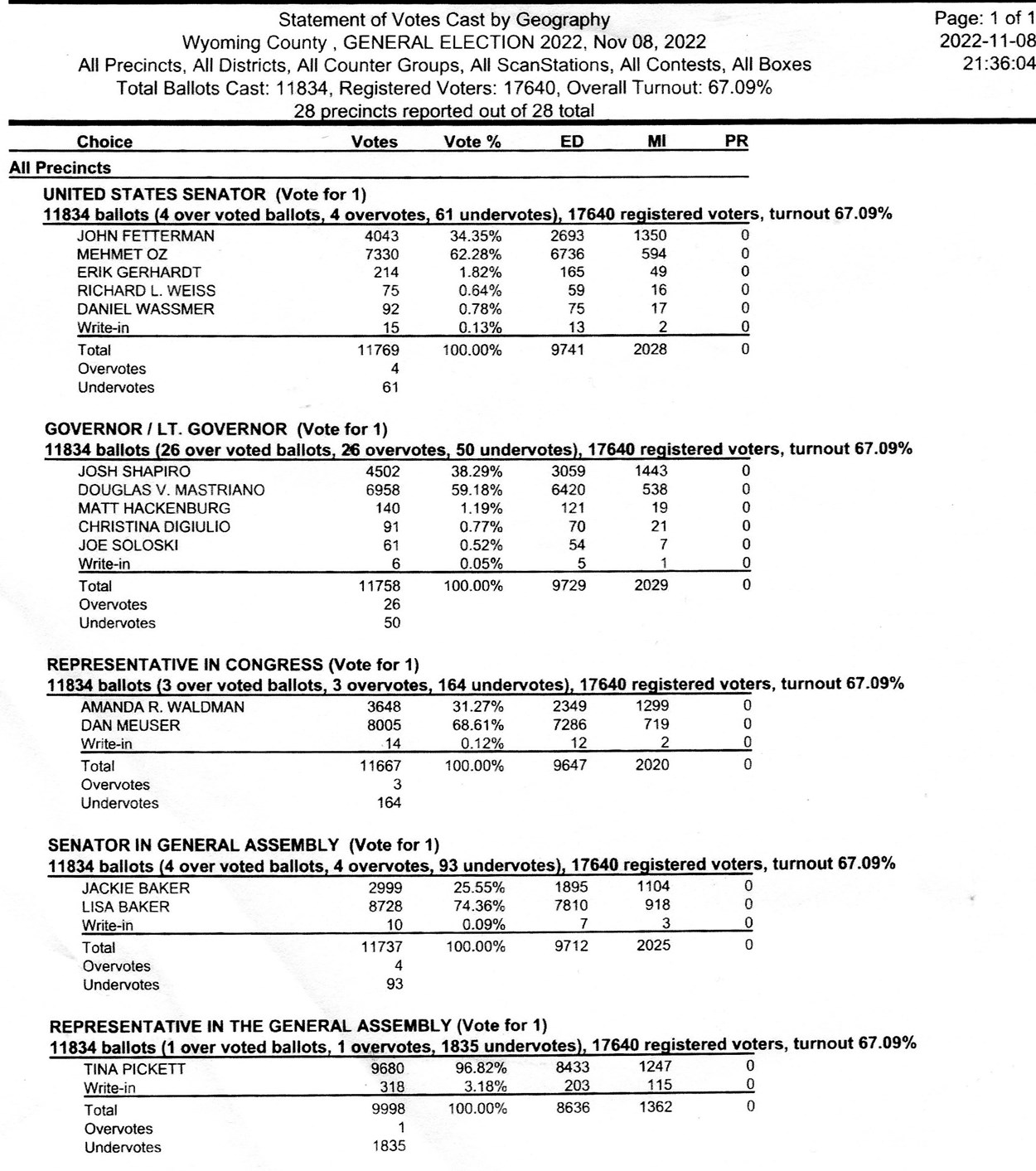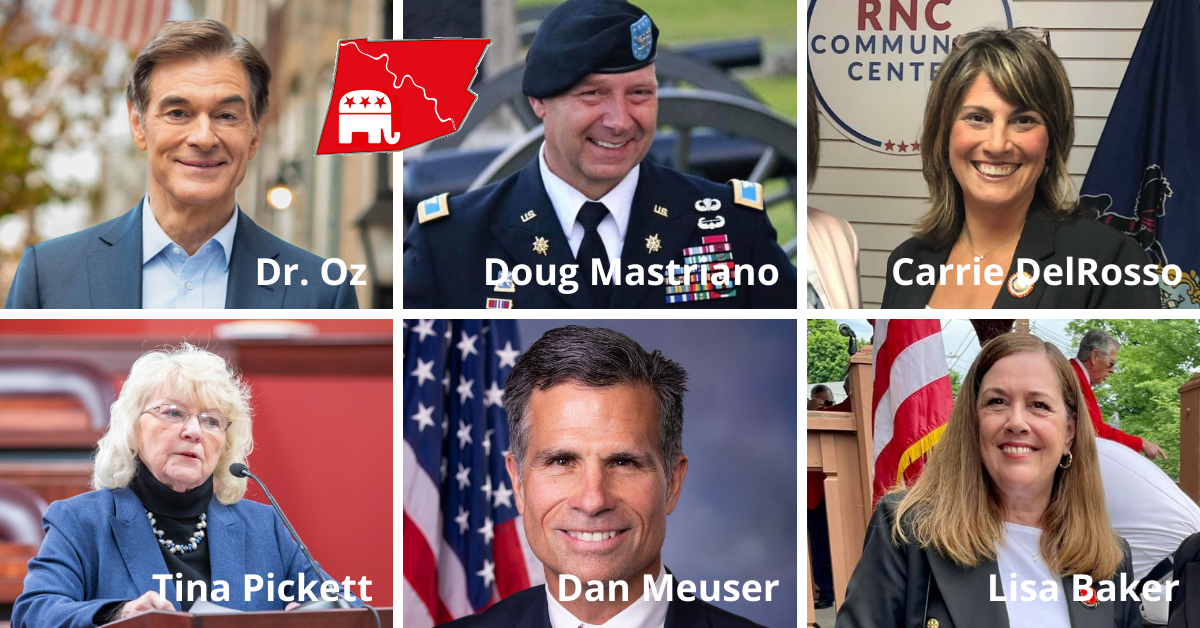 Regional Candidates
Note: New redistricting finalized in early 2022 placed all of Wyoming County in PA's 9th US Congressional District, the 20th Senatorial District in the PA General Assembly, and the 110th Legislative Representative District in the PA General Assembly.
US Congress 9th Congressional District
20th District Senator in the PA General Assembly
110th Legislative District Representative in the PA General Assembly
Statewide Candidates
Pennsylvania Governor and Lt. Governor
Doug Mastriano and Carrie Lewis DelRosso
Watch an awesome video (about 4 minutes) about Doug Mastriano. You'll be glad you did.
United States Senator
Read this heartfelt personal email from Dr. Oz: "It would mean the world..."
Watch this informative video about Oz's birthplace and citizenship questions.
It was standing room only at our Dr.Oz town hall event
at the Triton Hose Company on August 18, 2022.
See more photos of the exciting Oz event on our Facebook page.