2023 Local Wyoming County Candidates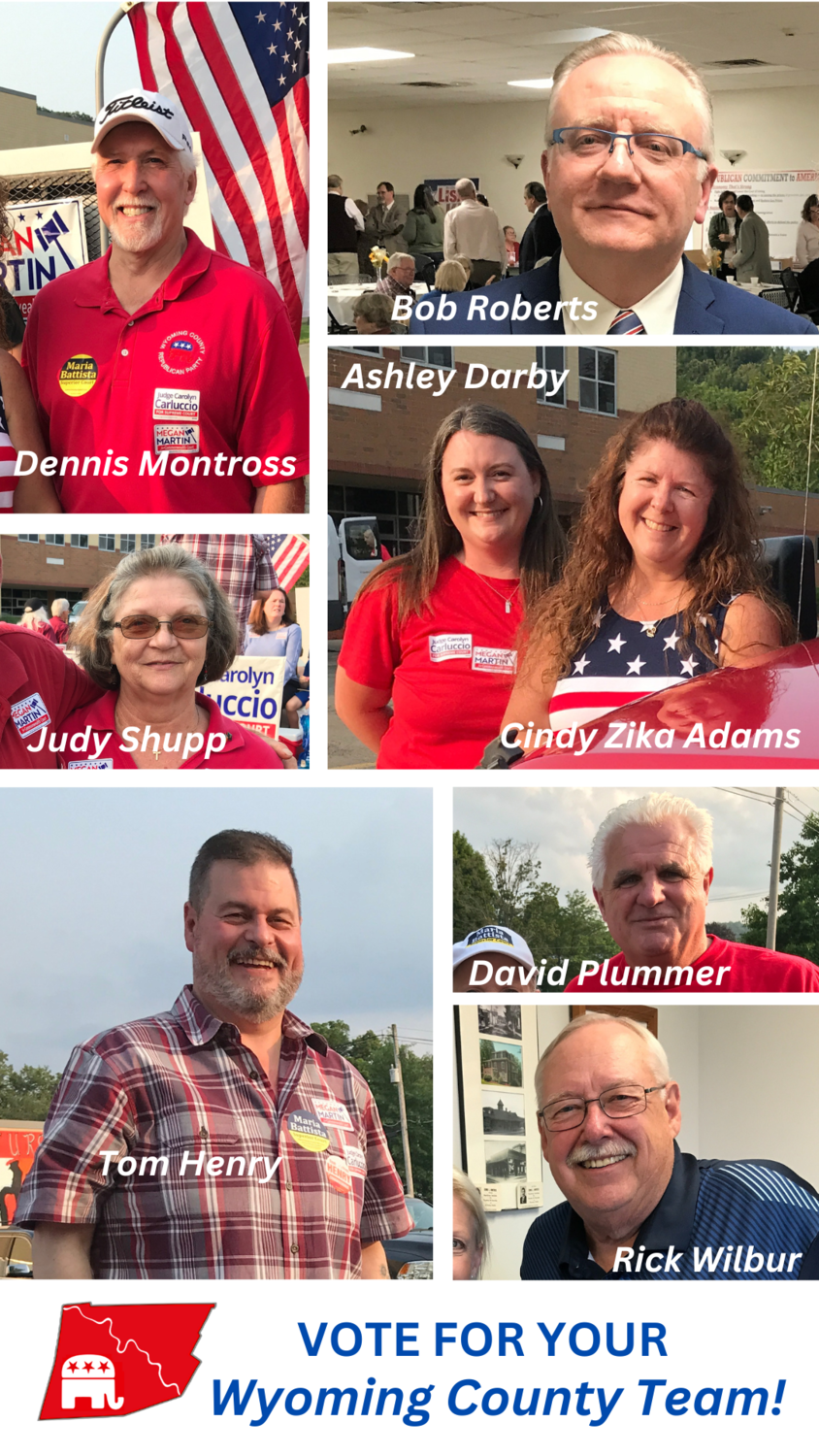 Dennis Montross - Reg. of Wills & Recorder of Deeds
Bob Roberts - Wyoming County Sheriff
Ashley Darby and Judy Shupp - County Auditors (vote for both)
Cindy Zika Adams - Prothonotary & Clerk of Courts
David Plummer - Magisterial District Judge
Rick Wilbur and Tom Henry - County Commissioners (vote for both)
2023 Statewide PAGOP Endorsed Judicial Candidates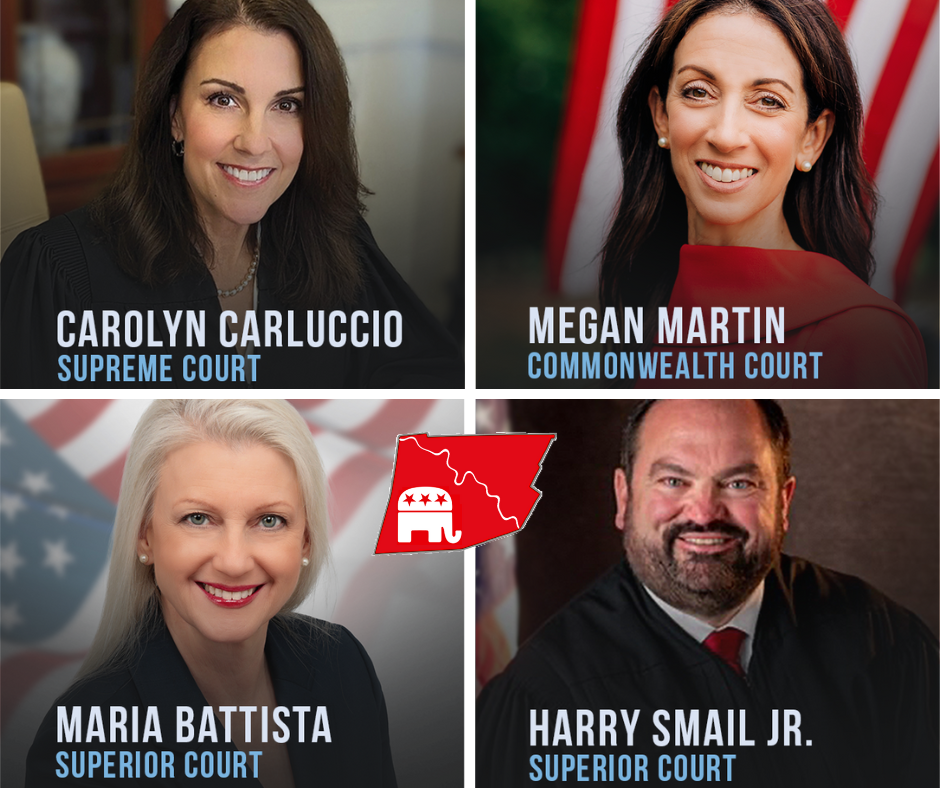 Find more info about each of these Judicial Candidates here.

From left: PA State Auditor Tim DeFoor, Wyo Cty Commissioner Rick Wilbur, Wyo Cty Republican Committee Chairman Davis Haire, PA State Senator Lisa Baker, PA State House Rep Tina Pickett, US Congressman Dan Meuser, 2023 Statewide Judicial Candidates Carolyn Carluccio, Maria Battista, and Megan Martin, and PA State Treasurer Stacy Garrity. (August 3, 2023)
Regional Representatives currently in office:
US Congress 9th Congressional District
20th District Senator in the PA General Assembly
110th Legislative District Representative in the PA General Assembly
Wyoming County is still Republican country!